آخرین ارسال های تالار گفتمان
هیچ ارسال جدیدی برای تالار گفتمان وجود ندارد .
بازدید : 560 مرتبه
تاریخ : 28 فروردین 1392
Turkic languages

اعجاز زبان ترکی

مقاله ای انگلیسی درباره شگفتی زبان ترکی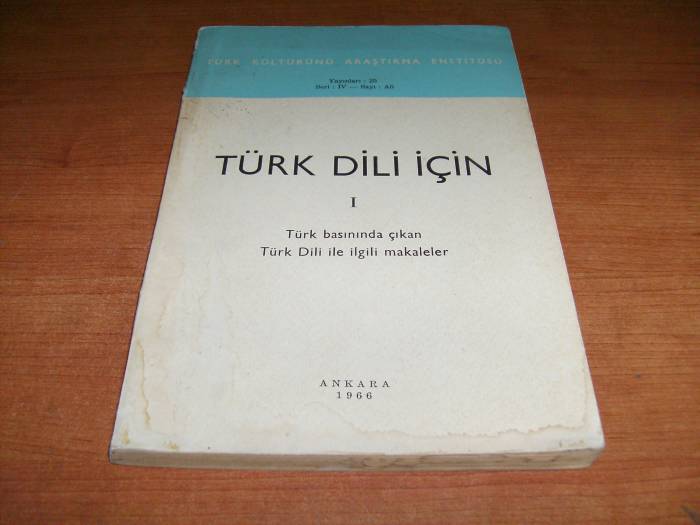 Turkic languages are agglutinative. Every single consonant can be a whole word, and can have a whole meaning in Turkic languages. When added to other root words, they change the meaning of that word in a "limited" way. The same can be said for vowels. Changing a single vowel can completely create a new word, but those two words are very similar when you take "Turkic culture (in general)" into consideration. That's how new words are formed by adding new root words. This might sound strange to people who are not familiar with Turkic. Let me give an example and talk about the word "Turk".
Çekoslovakyalılaştıramadıklarımızdanmıymışsınız?
This is a single word, yet when you try to translate it to English, you can not even get close to its meaning. Let me try:
I've heard a rumor that you were among those people, of whom we couldn't make a local of Czechoslovakian people. Are you not?
There are many possibilities when we try to see what Turk means.
1- a
T ÜR oK: "AT" , "AS" and "OK" are three of the most important Turkic Thamgas. (TAM-GA means runes or letter with whole ideas) There are thousands of meaning for AT and especially when used with other "words" the meaning can totally change "within the context"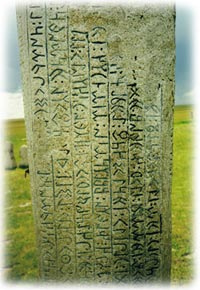 Let me try to explain the OK thamga. "OK" was an ancient Turkic tribe.
"OK": simply "arrow" in Turkish. But the ancient meanings are much more than that including one of the "very ancient" Turkic tribes. (probably much older than 10 thousand years)
"OK"U: to read, "you! read"
"ÖĞ"REN: to learn
"ÖĞ"RET: to teach ("OK"-UR- ET) make someone able to read
"OK"UT: to help someone to get education, learn, or read and write, or to make someone read something, to make someone remove a bad spell
"EĞ"IT: to teach, to bend something (as in bending the will of a dog to obey his master) (ağaç yaş iken eğilir - A person can learn when he is young)
"OK"UL: school ( it could also mean: OK OL meaning "become an OK"
"OK"UR OL:"become like an OK (arrow)" or "start to "walk", or grow. In English: Become literate.
"ÖK"SÜZ: orphan (someone left without protection, or without parents) (süz-suz-siz-sız suffix means "left without") (no parents with an arrow to protect the child)
"AK"IL: Psyche, Intelligence (akıl yaşta değil baştadır: intelligence is not in the age, but in the head)
"AK"ILSIZ: vacant, unwise, etc..
"ÜK" "IK" "OK": we are (as a nation, as sharing something important, for example the YÖRÜK: the nomads who keep migrating (comes from the verb yürümek which means to walk)
"OK"ATAN: someone who shots arrows
You should also consider words starting with something else, and continuing with OK like;
Y"UK"ARI: up, high (as an arrow gets higher, or a human gets longer as he grows)
S"OK": insert, sting (as an arrow enters flesh)
Y"AK": to hurt or burn someone or something
.
these are some serious etymological analysis. I have this ability to see things that can not be seen by others.
Just a small note about AT thamga:
AT: horse
"AT": to throw (as a horse starts moving and reaching a destination)
g"İT": to go
Od: (Od is pronounced as in c"OD"e") This is the ancient Turkic word for Fire it also means "very hot"
It's also a Turkic Thamga that can be seen in many artifacts around the world.
Ot: dry plant, or hemp
Ateş: this is fire in modern Turkish. It also means to fire your weapon (as the bullet starts traveling like a horse (horse is At)
Odun: Fire wood
Budun: tribe, nation, race (old Turkic)
Adam: man or mankind (men means "I", meni means "me" in English (Turkic) also The pronouncement of "I" means moon in Turkic written as AY)
Atam: my ancestor
At: In modern Turkish: Horse, to throw, to travel fast, to put a thing on something, to exchange emotions, to carry to another place, to cover, to fire someone, to let out, to leave from its source, and many many other meanings all related when used with other words. The thamga meanings are too much and too deep to write here.
---
لینک ثابت
موضوع :
عمومی
-
عمومی
نظرات
دوشنبه 14 فروردین 1396 | 07:05
Attractive component of content. I simply stumbled upon your blog and in accession capital to say that I get actually enjoyed account your weblog posts. Any way I will be subscribing to your feeds and even I achievement you get right of entry to consistently quickly.
شنبه 19 فروردین 1396 | 15:41
Ahaa, its good dialogue on the topic of this paragraph here at this website, I have read all that, so at this time me also commenting here.
پنجشنبه 14 اردیبهشت 1396 | 14:03
Peculiar article, totally what I wanted to find.
سه شنبه 10 مرداد 1396 | 18:02
I visited many web pages except the audio feature for audio songs current at this site is in fact wonderful.
پنجشنبه 16 شهریور 1396 | 05:37
I love what you guys are up too. This kind of clever work and reporting! Keep up the very good works guys I've included you guys to blogroll.